Elite team
With 5G, it's cutting edge. It is powered by the A14 Bionic, the fastest smartphone chip. It has a full front OLED display. Ceramic Shield is four times more drop resistant. Every camera has Night mode. This is the iPhone 12 Mini.
And that's it. You have a movie studio.
You can now make 4K HDR videos with Dolby Vision technology. You can edit them in Photos or iMovie. And you can shoot the finished movie to your TV with AirPlay so that you can immerse yourself in the rich colors and details. An unadulterated cinema experience from recording to watching movies - only on iPhone. This can also come in handy if your dog is doing something cute.
Nano-sized ceramic crystals
This is where the Ceramic Shield invisibly enters the picture. We incorporated nano-sized ceramic crystals into the inner structure of the glass, which are harder than most metals. Sounds simple, right? It's actually incredibly complicated - ceramic isn't transparent. By adjusting the type of crystals and the degree of crystallinity, we managed to create a special composition that fully exploits the resistance of ceramics while remaining transparent. This technological breakthrough made it possible to use Ceramic Shield in our displays. Now it's the first to appear on a smartphone, and it's stronger than any smartphone glass.
Four times stronger protection when dropped
In addition to the Ceramic Shield, there is something else that makes the front face really tough: the display is flush with the edge of the phone. This gives you even more protection. Compared to before, it withstands drops four times as well - iPhone has not yet made such great progress in this field in a year.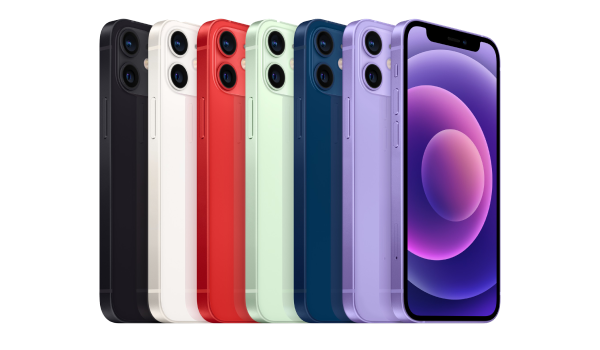 A14 Bionic is the fastest smartphone chip
It pushes the limits of possibilities. The Neural Engine, for example, performs trillions of operations per second. You can also shoot videos in Dolby Vision - even professional film cameras can't do that. It's also super effective to make your ax last longer. In fact, it is already prepared to run things that are not even in the corner.